Dr.Alain Desaulniers will joining us for from Friday Feb.22-Friday March.1/2013 while Dr.Janelle is away on vacation!
Quick reminder about our schedule while Dr.Janelle is out of the office:
Friday Feb.22 – 8-12 with Dr.Alain Desaulniers
Monday Feb.25 – Closed
Tuesday Feb.26 – 8-12 with Dr.Alain Desaulniers
Wednesday Feb.27 – 3-6 with Dr.Alain Desaulniers
Thursday Feb.28 – Closed
Friday March.1 – 8-12 & 3-6 with Dr.Alain Desaulniers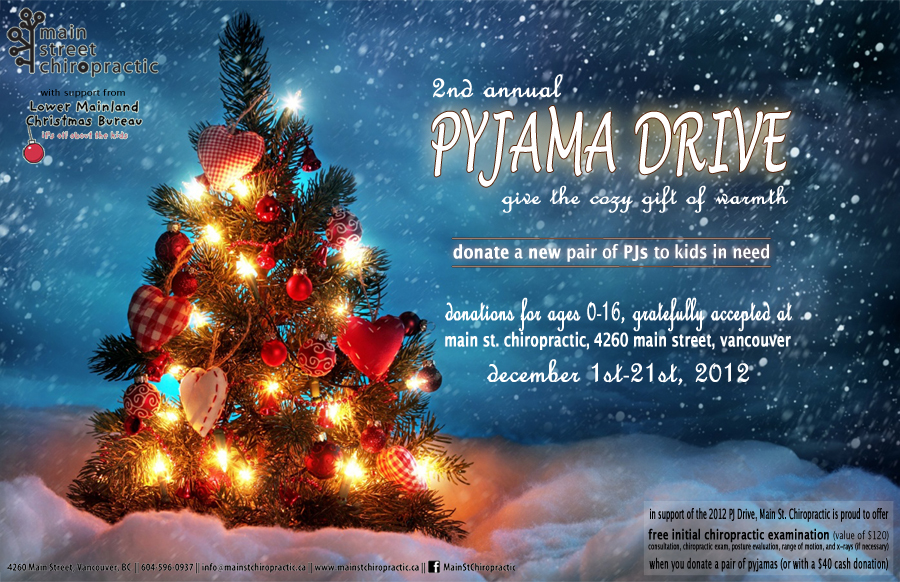 From now until December 21st all INITIAL EXAMS cost either one NEW PAIR OF PYJAMAS or $40.
Get healthy while helping others this holiday season!!!
We want to thank all the people and businesses who donated to our Pyjama Drive Silent Auction last Friday night. We could not have done it without your amazing support!
Main St. Chiropractic, in partnership with the Lower Mainland Christmas Bureau want to remind you that we have until December.21/2012 to reach our goal of 500 pyjamas!!!
https://www.facebook.com/events/435377056517542/
Live Local!
Love Local!
Shop Local!
Stormfilms- http://iankerrdop.com/
Splitz Burger- www.splitzgrill.com
Locus- www.locusonmain.com
Red Cat Records- www.redcat.ca
Plush- www.plushonmain.com
Balance- www.balanceam.com
East is East- www.eastiseast.ca
Beauté Legére- www.beautelegere.com
Jazzy Girl Designs- www.etsy.com/shop/jazzygirldesigns
Mainly Organics- www.mainlyorganics.net/
Vincent Park- www.vincentpark.ca
Jenny Stewart Photography- jenny.stew@gmail.com
Sharon Wish Photography- – www.fotoblur.com/people/bluechameleon
Sabre Industrial- www.sabreindustrial.com
Beansprouts- www.beansprouts.ca
Salt Spring Coffee- www.saltspringcoffee.com
Lush- www.lush.ca
Al Simmons- www.alsimmons.com
Robert Melville
Angie Mrau of Aurora Massage Therapy Clinic – www.auroramassagetherapyclinic.ca
Lisa Ryan of Mainland Massage- www.mainlandmassage.com
Rags & Dishes- (604) 879-2592
Devil May Wear- www.devil-may-wear.ca
Anna Gusakova – www.annagusakova.com
Escents on Main- www.escentsaromatherapy.com
Trafiq- www.cafetrafiq.ca
Pilarfit- www.pilarfit.com
Fathoms – www.wearefathoms.com
Dr.Sandeep Sangra – www.suncrestwellness.ca
Christa Carr Photography- www.500px.com/christaleecarr
Sawasdee Thai- www.sawasdeethairestaurant.com
Bc Vintage- www.etsy.com/shop/BCvintagetreasures
Rainbow Florists- (604) 874-3999
Vancouver TheatreSports- www.vtsl.com
Christopher Arruda- www.facebook.com/Christopherarrudamusic
Sweet Tooth Cakes- www.sweetoothcake.weebly.com
Jenny Stewart Yoga – jenny.stew@gmail.com
Nathan Coburn- www.knitkidrevo.blogspot.com
Flip Flop Shop- www.flipflopshops.com
Fisico Personal Training- www.personaltrainervancouver.com
Micheal Guild- www.michaelguild.com
The Rosati Family
Dana Sloan
Anita Ng
Jaclyn Nishi
The Coburn Family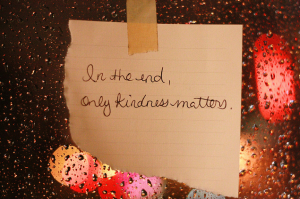 Give the cozy gift of warmth this holiday season and donate a new pair of pyjamas to those in need!
Both Dr.Janelle Bohémier and her C.A. Michelle Federici have a family tradition at Christmas. Each year on Christmas Eve, everyone opens one gift. That gift is a pair of new pyjamas. Those pyjamas symbolize the love and comfort of home and family; the safety and warmth of time spent with a roof over your head, surrounded by those closest to you. Main St. Chiropractic wants everyone to experience that feeling of comfort and warmth, being wrapped in the kindness of others.
Main St. Chiropractic in partnership with Lower Mainland Christmas Bureau will be collecting donations of new kids pyjamas at our office from November 1 until December 21. The Lower Mainland Christmas Bureau will be distributing the pyjamas to those in need. There is a special need for young teenage/youth but any and all sizes and styles will be greatly appreciated.
On November.30 we are having a Silent Auction/Open house at the office at 4260 Main St. Come join us for an evening of wine, cupcakes, jazz and supporting your community!!
We will also be accepting monetary donations, of which 100% will be used to purchase new pyjamas.
Please invite your friends and family to help us surpass our goal of collecting 500 pyjamas!
To contact Main St. Chiropractic directly please call 604.569.0937, email info@mainstchiropractic.ca or visit our website www.mainstchiropractic.ca.
"How wonderful it is that nobody need wait a single moment before beginning to improve theworld." – Anne Frank
We will be closed Monday November.12 and will reopen Tuesday November.13 at 3pm.
Please call or email, and we will return your call during our regular office hours.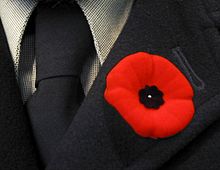 Join us for an amazing and informative evening with guest speaker Dr.Gerry Bohémier!
Now a retired Chiropractor, Dr.Bohémier practiced in Winnipeg for 30 years. He now researches and formulates nutritional products to help us reverse the disease process. He lectures throughout Canada on health issues which are central to our well-being. Dr.Bohémier is a well respected and sought after speaker for ours and other health events, and will captivate a sold out crowd at every sitting.
Free to everyone and open to the community, please call 604.569.0937 or email us at info@mainstchiropractic.ca to reserve your seat today!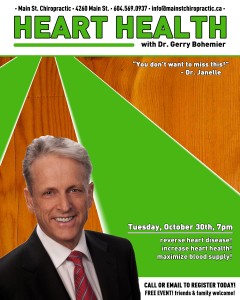 When getting ready to go back to school, students and their parents should take the time to choose the right backpack. Choosing the wrong backpack can lead to discomfort and even injury.
A 2002 study at Queen's University in Kingston, Ontario, found that choosing the right backpack and taking care to distribute the weight evenly can make a big difference in avoiding injuries and being pain-free. Overloaded backpacks are a leading cause of back and neck pain.
Tips for picking the right backpack:
- The size should be proportionate to the wearer's body size and not larger than what is needed.
- The top of the backpack should be no higher than the top of the shoulder and the bottom no lower than the top of the hipbone.
- It should be lightweight and durable.
- The shoulder straps should be at least two inches wide, adjustable and padded. They should not fit too snugly around and under the arms.
- It should have a hip strap or waist belt to help reduce the strain on the back by transferring some of the load to the hips.
- It should have several pockets instead of one large compartment, this helps to distribute the weight evenly and keeps the contents from shifting.
Tips for the backpack wearers:
- Wear both straps and adjust them so that the pack fits snugly – you should be able to slide your hands between the backpack and your back.
- Don't sling your backpack on one side – its puts excess stress on your neck, shoulder, and back.
- Don't carry your backpack too low – it will make you lean forward and puts the weight on your upper back.
- Finally, and most importantly, don't overload your backpack!
Main St. Chiropractic will be closed July 2 for Canada Day. We will reopen July 3 at 3pm. Everyone have a great and hopefully sun filled long weekend!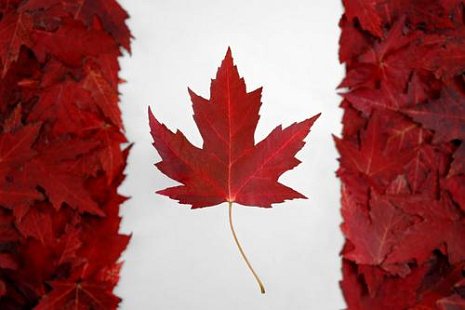 Duct Tape can't fix everything.
Real Men Need Chiropractic.
Repair your health today.
Get Adjusted.
JUNE 18-22
Initial Exams for all men are $20
($120 value – this includes x-rays if needed)
Call 604.569.0937 or email at info@mainstchiropractic.ca to book your appointment today!!!
Just a reminder that we will be closed May 18-23 and will reopen May 24 at 8am. Please feel free to leave a message at 604.569.0937 or info@mainstchiropractic.ca.
Have a great long weekend!
We hope it's full of laughter, love and lots of sunshine!